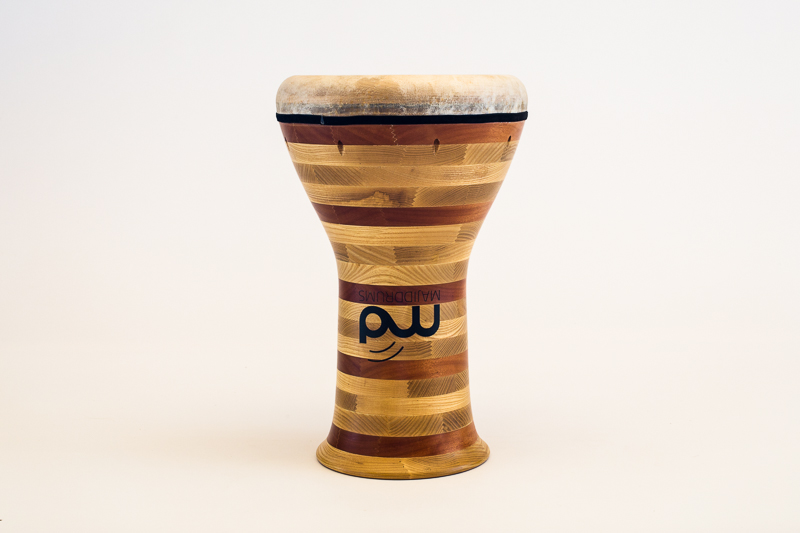 Darbuka
The Darbuka is a goblet drum, which has its origins in the Middle East and the North African area. Traditionally, the carcass consists of clay, which is covered with a goat skin as a striking surface. It is one of the great percussion instruments in the world.

Modern Darbukas are made of metal, but the Darbukas by Majid Drums are made of hand-picked solid wood. This gives them their characteristic sound. The striking surface is a fish skin that combines the warm sound of a natural skin with the advantages of a synthetic skin. The fish skin is extremely resilient and water repellent. It offers a clearly defined attack with only slight reverberation.

The Darbukas of Majid Drums are tunable. Depending on the diameter, the beater is tensioned over six or eight screws.
Darbuka
Video & Photos:
How to play the NEW Darbuka
Crazy Darbuka Performance (with Jingle Pep)